Mother's Day Special Balm-Shea Butter & Lavender Balm By Dipali Shah
The Mother's Day Special Shea Butter & Lavender Balm
A Mother's love is unconditional & no grand gesture will ever match this. However she deserves to be pampered a little bit more on this special day. I love making my mum feel special & I like to make sure she knows she's my rock-star. Sometimes instead of always worrying about us.. which is what all mothers constantly do no matter how old we get.. she also has to give herself that time to switch off and relax..
So why not treat your mum this Mother's Day with some natural products that smell yummy & make her feel good?
You can make this at home and you will have your very own DIY BEAUTY PRODUCT!!
Shea Butter

&

Lavender

Balm!!! (I ❤ THIS STUFF)
Ingredients
– 100g unrefined shea butter
-8-10 drops of lavender oil.. (the oil you use for scent depends on what your mum likes) you can alternatively use rose oil, peppermint oil, orange oil… etc
Recipe
Put this all into the blender and blend till creamy and soft, until both ingredients are combined. It will look kind of like whipped cream.. yum 🙂
 Put into a nice jar and make your own label.. with a personal note such as- I LOVE YOU MUM or maybe MUM'S BODY BALM, LAVENDER BODY BALM or anything you desire…
Benefits of This Balm
This homemade balm will keep your mum's skin soft, smooth, fully moisturised & it will make her smell gorgeous. She will feel a difference almost as soon as it's applied. It's an all over body balm but especially amazing for elbows, knees, hands & cracked heels.
You can combine this beauty gift with some of WeMadeThis homemade products and for sure you will make your mum's day!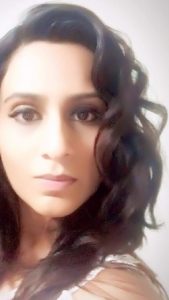 Contact Dipali