3 Must-have Handbags By Sarah Nderi
Sarah Nderi's 3 Must-have Handbags
I am a one handbag kind of girl and I have used the same handbag for close to three years now. Inasmuch as I believe in looking nice, I also believe in function-able clothes, affordable clothes and minimalistic kind of fashion. At the end of the day, we all want to look great but still pay our bills, pay for insurance and save for the future.
In this regard I rounded up 3 must have handbags for all fashion savvy but minimalistic ladies.
1. Everyday Large Hand Bag
While some people might prefer bags with dividers, others prefer a one big hole where they throw everything in. I prefer a divided hand bag, where a section goes to my laptop, books and purse and another section goes to snacks, water and other items. Further more, if you are choosing an official hand bag, stick to neutrals like taupe, grey or beige. For a casual look, choose a tote bag.
Of course a large tote bag is great especially when it's not divided. If you are constantly traveling locally, a tote is a great item to buy. Most are not divided and are capable of carrying up to 5 changes of clothes. For the everyday large bag, choose a tote, satchel, or hobo.
2. Mid-Size Crossbody Hand Bag
A crossbody bag is great for weekends and events. In times of colours, you can go wild with this one and have fun with it. This bag is very hands off, allows you to have fun while still having your items in place.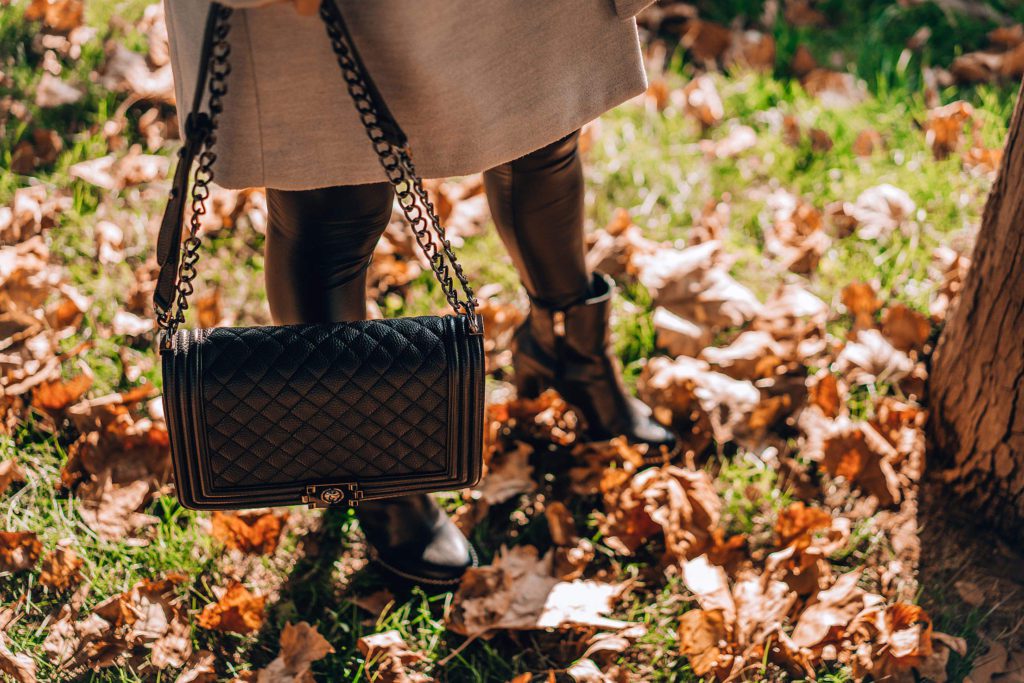 Nowadays, most large bags come with their own crossbody hand bags but I prefer buying a separate bag as it is more customized, appealing and a bit bigger.
3. Dressy Clutch
I am not a clutch person, although I think it's a great fashion staple. Clutches are pretty pricey. I am looking to buy a clutch when I discover how to mix work and play. Currently I work a lot and I love a bag that can fit everything I want to work with at a go.
A clutch can be a fun and fashionable piece to carry to events. Choose one that can fit at least 3 miniature items and that is customizable into a crossbody bag.
SARAH NDERI – Fashion Blogger