Let's Talk Interior Decor With Mabel
TRENDY INTERIOR DECOR STYLES.
Let's talk interior decor. Interior decor is basically that art of enhancing the interior of any given space to achieve that aesthetically pleasing and inviting environment. As an interior decorator I will tell you what impresses me most, the growth of much recognition and the much effort put in interior decor styling. Each new year delivers an exciting array of interior decor trends.
Gone are the days when everything seemed normal, the walls were ignored, the floors felt perfectly fine as they were constructed, the rebirth of interior decorators is now increasing. Remember growing up in that basic African home. We didn't have any slight concentration on theme, adding green elements was not the norm. Everything seemed perfectly fine as it was. Zero concentration on lighting.
I am sharing with you some good illustration of a selection of trends that can be enjoyed by everyone.
1. MODERN INTERIOR DECOR.
Interior decor by Lenny Anyango
Modern living rooms can be warm, inviting and sometimes even downright cozy. What's not to love about a room with comfortable furniture, warm carpet? The approach used here is both modern and minimal.
This beautiful space is by Lenny Anyango. She brings out one amazing setup, deep theme concentration and the walls were not ignored. Many are going for either paint work or stylish wall papers. Have you noticed how mirrors are increasingly being used in interior decor. Throw pillows and warm carpets cannot be ignored either.
Beautiful space by Lenny Anyango.
Here Lenny uses stripped wall paper, to spice up her wall. She has created one inviting entry way, perfectly themed and additions of beautiful decor accents.
2. ANCIENT ROMAN INTERIOR DECOR.
This type of interior decor was inspired by Greek monumental architecture. The type of furniture used here is more elaborate. This is quite different from the modern day furniture, stylish and unique in its own way. I like how Makena focused on that ancient but stylish design in her interior.
Here Makena gives us a whole different style, we can see that rich roman culture perfectly potraid.
3. FLORAL INTERIOR DECOR.
Floral pattern has been a rising trend for a while now, with more and more people filling their homes with floral fabric patterns. Floral patterns add a touch of glamour to any interior. The floral used in this furniture is making a great statement in this dining area.
This beautiful space is by Dorcas, who has perfectly brought out a perfect style using floral patterns.
4. SHABBY CHIC INTERIOR DECOR.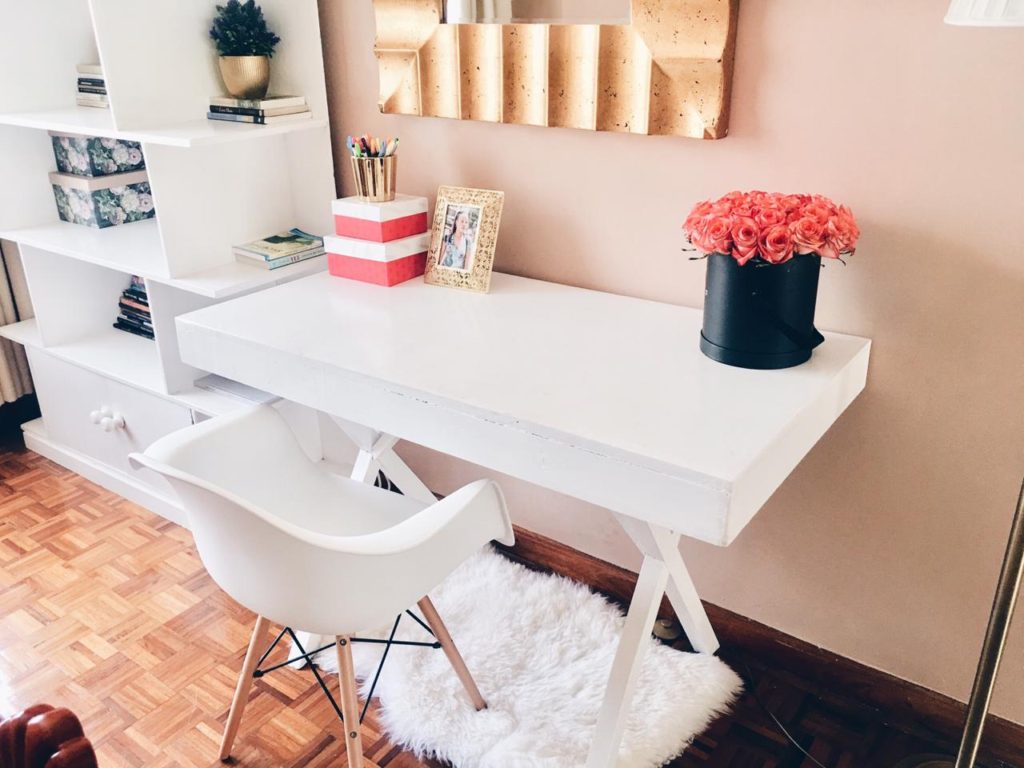 Beautiful space by Carole Muasya Mutinda
There is no question why shabby chic decor is so appealing to many. When done right the style strikes a perfect balance between feeling relaxed and looking pulled together. To those new to this style, it is a style that highly defines your personality, it is simply a whole different world that is solely defined by you.
Carole Muasya who has passion in interior decor, has made this space this beautiful. She has created a chic home office with that wow effect. That touch of white and gold has clearly brightened up this space. The elegant vibe created here perfectly gives her plenty of freedom to bring her own spin to the table.
This is a style that is still catching on in home work spaces. Stylish furniture completes any interior space as evident here.
5. AFRICAN TOUCH INTERIOR DECOR.
Beautiful space by Brian Muriithi
This is a trend that has been popular for over many years as it is rich in culture. Here we can clearly see vivid colours perfectly combined with earth tones. Details such as well decorated African pots further emphasize the splendor of the black continent.
The wooden figures here are clearly giving this space mystical note.
What caught my eye is the wall, Brian has executed boldness in his wall. That Orange paint has beautiful blended with the wooden furniture. This environment is not only serene but carriers so much peace and warmth in it.
Nothing else makes this interior special and unique such as masks from clay and wood made by local craftsmen.
6. BOHO/RUSTIC INTERIOR DECOR.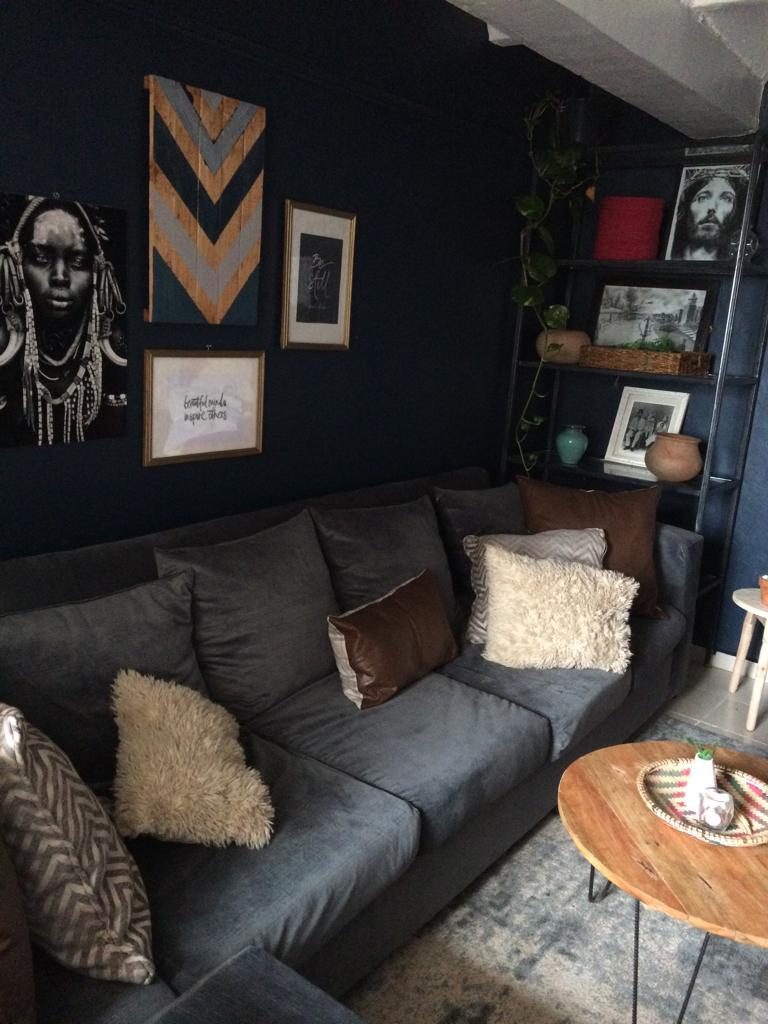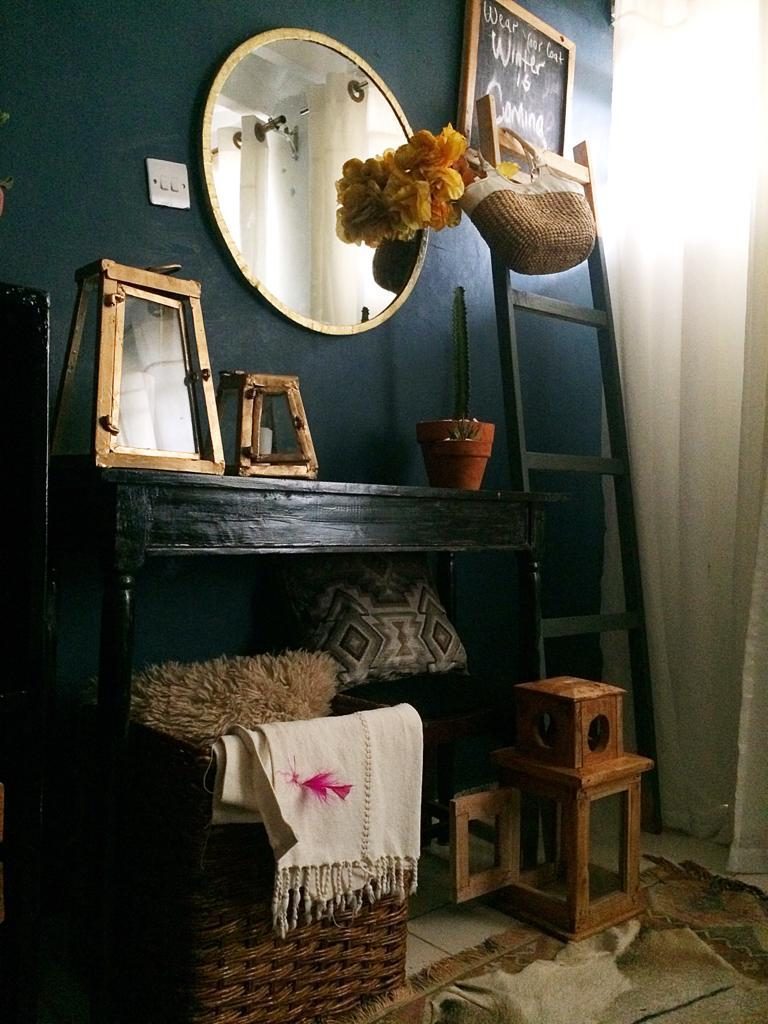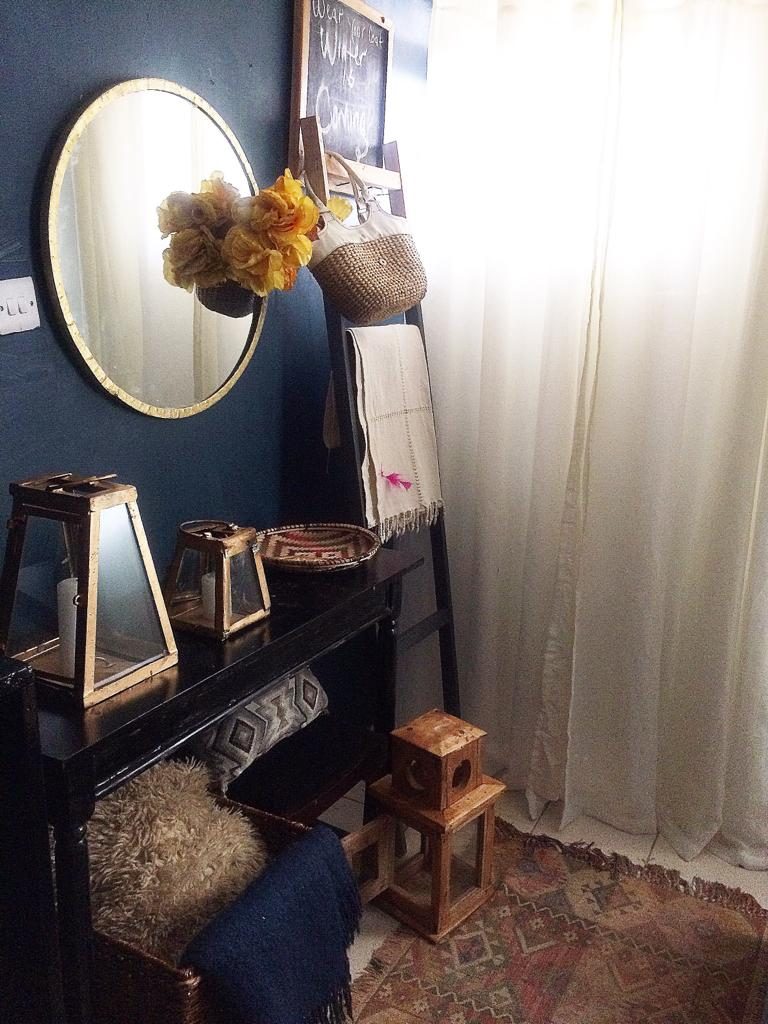 Beautiful Space by Fraciah Karindi Kagai
I like the wall arts in here and the wooden pieces. This is a design that is emphasised on rugged, natural beauty. It embraces nature inspired textures, simple and earthly colours and ultimately that organic warmth. This home is not only gorgeous but genuinely nature infused.
The more natural these elements appear to be, the easier they are to find and maintain a cohesive contemporary rustic style throughout the entire space.
Fraciah Karindi Kagai who is also an interior decorator, has clearly shown us here how the typical rustic style is best served with natures more muted tones. The colours used by Fraciah are soothing and evocative of the earthiest of mother nature's masterpieces.
7. MINIMALIST INTERIOR DECOR.
Beautiful space by Sheila Ndinda
The living room might be your preferred place to gather with friends and family, keeping it simple with decor is the best way to emphasize that. There is more to this widely embraced concept than most of us think. Diving into the face of "less is more" we need to understand that minimalist is not just a plain white box but a concept that showcases exceptional functional style with a simplified way of living.
Sheila Ndinda a lifestyle blogger, has clearly shown us how we can achieve this style in interior decor by simply eliminating anything that is unnecessary. She has clearly exemplified simplicity at its best.
8. BLACK AND WHITE INTERIOR DECOR.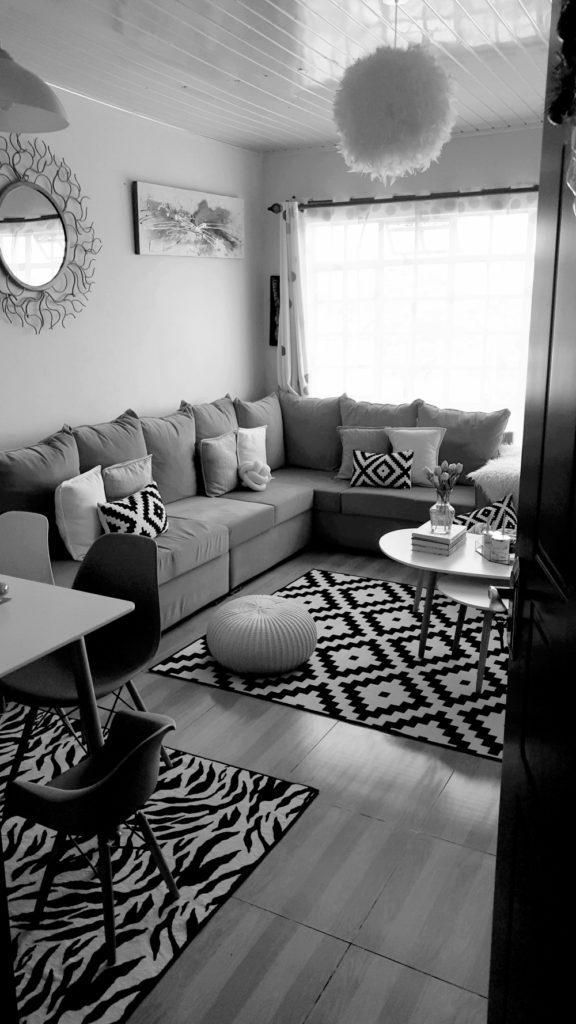 Beautiful space by Mabel Oginga
The use of black and white in decorating can create a stunning and dramatic decor. While decorating always remember that every room can always use a touch of black. Using this colour adds a sophisticated yet calm look to a room.
When using these colours introduce light fixtures, paints, bold pieces of furniture, this will help sharpen the look of any given space. If you have never known, black in itself is ever striking.
Tell me are there any new decor styles that you have learnt from this?
What are some of the interior decor styles that you would like to add here?
Which decor style here has impressed you the most and your deep down feel that maybe you should try it?