?? Uganda The Pearl Of Africa ?? – By Darling Amin
Uganda – The Pearl Of Africa, A Tourism Destination
Uganda is a landlocked country in East Africa whose diverse landscape encompasses the snow-capped Rwenzori Mountains and immense Lake Victoria. Its abundant wildlife includes chimpanzees as well as rare birds. Remote Bwindi Impenetrable National Park is a renowned mountain gorilla sanctuary. Murchison Falls National Park in the northwest is known for its 43m-tall waterfall and wildlife such as hippos. The Capital City is Kampala and the population as of 2016 was 41.49 million people.
UGANDA, "THE PEARL OF AFRICA" as a tourism destination, Uganda is blessed with natural advantages. Located at the heart of Africa, the country is rich in wildlife, nature, culture, heritage and history. Its biological and cultural diversity is unmatched for a country the size of Great Britain or the US state of Oregon.
Eleven per cent of all birds in the world can be found in Uganda. In fact, Uganda has more species of birds per square kilometer than anywhere else in the world. It is a bird's haven for bird enthusiasts.
Uganda is the home of the world's largest population of gorillas and other primates as well as a range of other wildlife including the Big Five, reptiles and over 1,000 species of birds (50 percent of Africa's birds and butterfly species).
With almost 40 percent of its land mass is covered by water, rivers and wetlands, it is little wonder that Uganda is home to the source of the Nile, the world's longest river. Temperatures all year round average 25-30c.
And for those who like to socialize, this is the land of some of the friendliest people anywhere. Kampala is known for it entertainment earning it the title entertainment capital of East Africa.
THINGS TO DO IN UGANDA
Bwindi Impenetrable National Park
The Bwindi Impenetrable National Park is a biodiverse, mountainous area in southwest Uganda. It's home to many of the world's remaining mountain gorillas, who feed on roots, leaves and fruits from the park's many tree and fern species. Restricted numbers of viewing permits help protect the endangered gorilla families. In the park, rough paths weave amid dense forests, which are home to many butterflies and birds.
Murchison Falls National Park
Murchison Falls National Park sits on the shore of Lake Albert, in northwest Uganda. It's known for Murchison Falls, where the Victoria Nile River surges through a narrow gap over a massive drop. Park wildlife includes elephants and hippos, and there are chimpanzees in the Kaniyo Pabidi mahogany forest. The Lake Albert Delta is home to rare shoebill storks. There are game fish in the cascades of Karuma Falls.
Queen Elizabeth National Park
The Queen Elizabeth National Park is in southwest Uganda. Leopards roam the Mweya Peninsula, which lies beside Lake Edward. Nearby Lake Katwe is a huge volcanic explosion crater. Boats on the Kazinga Channel float past hippos and Nile crocodiles. Chimpanzees inhabit the Kyambura Gorge. Trails lead to bat caves in the central Maramagambo Forest. The Ishasha area is home to tree-climbing lions and shoebill storks.
Lake Bunyonyi
Lake Bunyonyi is in south-western Uganda between Kisoro and Kabale, and it is close to the border with Rwanda. The lake appears on the 5,000 Ugandan shilling note under the title "Lake Bunyonyi and terraces".
Ziwa Rhino Sanctuary
The Ziwa Rhino Sanctuary is a private, non-profit, animal sanctuary in Uganda. Ziwa ranchers, is a sanctuary where rhinos were put for breeding and multiplication purposes and when the required number is got, they'll be distributed.
Kampala Nightlife – Safety And Security – Tips And Advice
Kampala Nightlife – Safety and Security – Tips and Advice: Most every bar of any size has security at the door, there are bouncers, you might be scanned, patted down, endure – as it is for your safety and well-being. Once inside – it is another world – it is Kampala from mild and wild and there are guidelines – tips and advice you should follow in order be safe and have a good night on the town in the city that never sleeps – Kampala. Especially the Kabalagala Nightclub district is known all over Africa and attracts people here, Rwandans, Kenyans, South-Sudanese, and Tourists flock here for a night on the town in Kampala and the bars do not close at 2 am like in the West but stay open until dawn and beyond, some stay open for 24 hours a day, no wonder Kampala is the city that never sleeps.
The music is loud, mostly played by a DJ – not too many bars have live music, though it is becoming more fashionable. The main thing is to stay safe and secure while out on the Town – hitting Bars and Nightclubs in Kampala.
Uganda is once again becoming the pearl of Africa with Businesses Re-opening and old settlers moving back. To experience This one must travel to Uganda.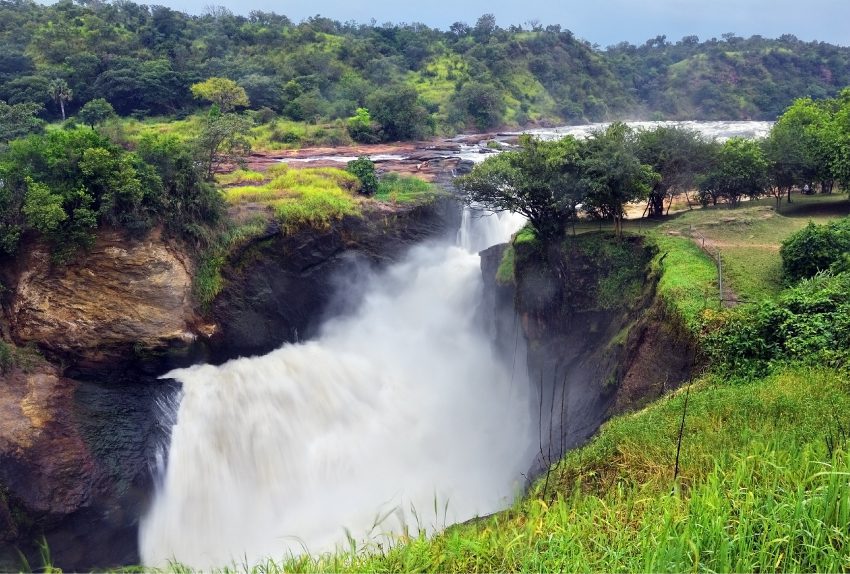 Book Your Flight With H&S Magazine

Travel Article By Darling Amin