Trendy Ottomans – H&S Homes & Gardens
7 Trendy Ottomans That Can Transform Any Room
The modern ottoman is the most versatile piece of furniture that is found in modern chic homes! 'Versatile' because it has so many uses, one can sit on it, rest their feet on it, use it as a storage unit or even as a coffee table. Ottomans are upholstered seats that come in various sizes and shapes that may or may not have a backrest. This piece of furniture has a Turkish origin and was introduced to Europe in the late 18th century, where it became the centre of attention in domestic seating. Back then it was usually a more fitted piece of furniture that went around the walls of the room. The modern ottoman today is very different from the original ottoman as it has evolved into a much smaller piece of furniture that is usually placed very carefully in a room. From the storage ottoman to the footstool ottoman the modern ottoman is something that must be included in modern chic home decor! Below are the top 7 ottomans that we think are trendy!
1. Round Leather Tufted Ottoman-
The round leather tufted ottoman as the name suggests is round in shape and made of leather. The tufts give it that classy vintage look. This classy piece can be placed in your living room to enhance the whole look. It can be matched and paired with leather sofa set for the complete classy look.
2. Ottoman Footstool-
An ottoman footstool usually has 4 legs and this pairs nicely with an armchair. It's not only elegant but also comfortable and can be placed in the corner of a room with a chair or in your home's library.
3.Checkered Cube Ottoman-
This ultra-modern checkered ottoman can be the perfect addition to your bedroom. It's bold & fresh and can easily enhance the look of any bedroom.
4. Multipurpose Storage Ottoman-
The multipurpose storage ottoman is a fabulous piece to own. It not only stores things but can be used in front of your bed to enhance the bedroom look. It can also be used in your sitting area or any other room.
5. 3-Legged Ottoman-
This ottoman with 3 legs is another elegant modern piece that can go well in your living room with your furniture. It's also easy to maintain compared to an ottoman that has tufts.
6. Fluffy Ottoman Stool-
This is a fun piece and goes well in any room be it the bedroom, guestroom or living room. It's cute and classy at the same time and adds that oomph factor to any room you place it in.
7. The Ottoman Bench-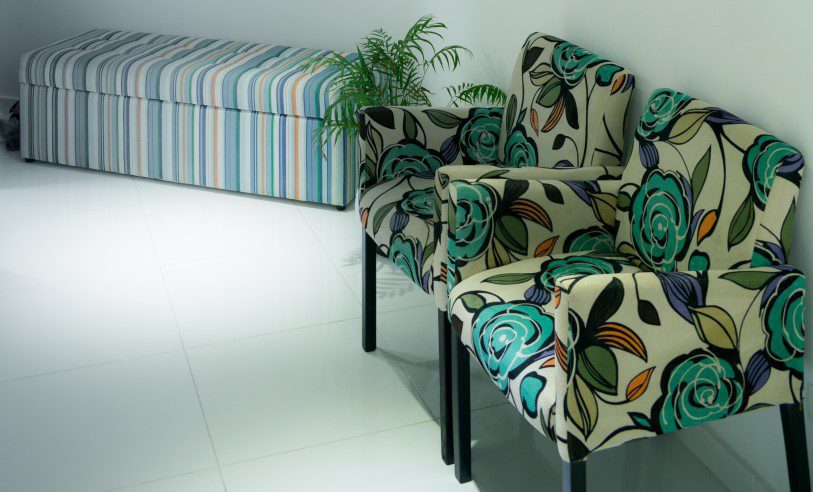 This is usually larger in size and makes a perfect seating place for more than one person. You can even place it against a wall for a backrest. For a modern look, you can opt for something stripy paired with chairs that have a different pattern but in the same colours such as blue and green striped ottoman & chairs with green and blue leaves.
Which of these 7 ottomans do you fancy? You can leave a comment below!