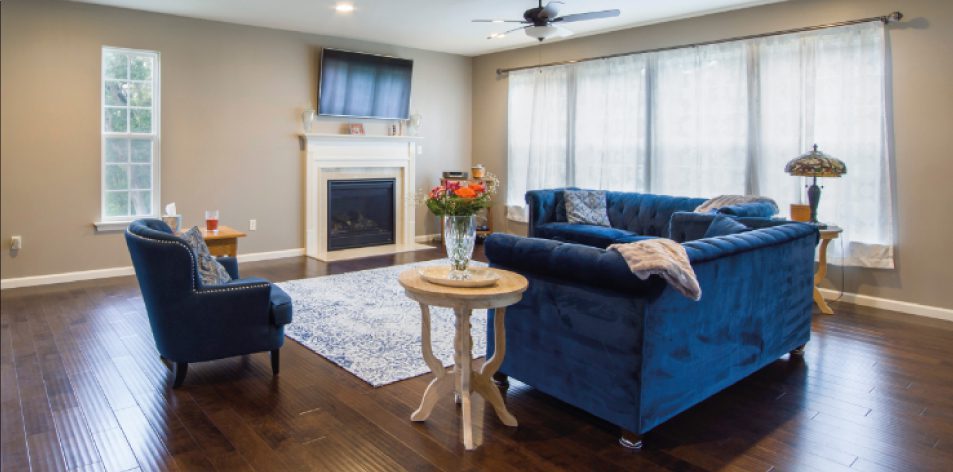 The Top Living Room Ideas Of 2019 – H&S Homes & Gardens
6 Top Picks For 2019 Living Room Decor Ideas
If you are looking to redefine your living room then keep reading this article as we unveil the top 6 ideas on how to bring your living room to life! Whether you are looking for that traditional living room look or the modern or contemporary look, below are our favourite picks of what's trending this 2019. Are you ready to be blown away with the mesmerising 2019 living room looks?
1. The Traditional Living Room-
A combination of wooden, antique & decorative pieces helps create the perfect vintage feel & look. If you are big on vintage, then this is your type of living room! For your traditional living room look, opt for mahogany, oak wood or teak wood pieces for e.g. a carved mahogany coffee table for the perfect refined vintage look. The vintage look can also be achieved with a Victorian setting. A Victorian-style marble fireplace for example can accentuate your living space, giving it that rich mid-century feel and look!
2. The Modern Living Room-
Modern living rooms are all about contemporary furniture and/or colour. For a beautiful modern living room, make sure you incorporate different textures and pops of pattern. Tip: Mix and match with different coloured cushions or patterned cushions to add that oomph factor to your living space! You can also hang a vibrant modern painting in your living area to complement your living room!
3. The Vibrant White Living Room
There's nothing wrong with a plain white living space however, why not make it a little interesting with a pop of colour! You can achieve this perfect look by just adding coloured cushions and a bright rocking chair or arm chairs. Choosing a different coloured piece in contrast to the white, just adds more vibrancy & brightens your living space!
4. The Royal Earthy Living Room –
If you are a fan of earthy colours then this is the right pick for you! Go for earth tones when designing your space to add warmth and softness to your living space. You can give it a more regal look by adding a beautiful chandelier to your living space. Use wooden furniture to break the monotony as well as accentuate your living area. Tip: You can accessorize using artisan ceramics to add zing to your living space!
5. The Sophisticated Blue & Grey Or Blue & White Living Room –
The two contrast colours that can add sophistication to your living area are blue and grey & blue and white. You can either have sofas in blue while your cushions can be grey, alternatively you can have white or blue cushions on grey sofas or have white sofas with blue cushions. If the sofas are plain then opt for designed cushions as it adds more life to the living room. You can also hang a painting in the same colour scheme to add beauty to the space or a beautiful mirror that compliments the decor.
6. Go Bold, Go Gold –
A bit of gold in your living room can add that rich, luxurious look! It doesn't have to be sparkly gold if sparkle isn't your thing! You can use subtle shades of gold to make your living area stand out. Use gold coloured cushions for example to add that extra glamour to your living area.