The Right Way To Parenting – An Article By Alvira Diwan
Making Mistakes As Parents – Written By Alvira Diwan
There is no science behind the right way of parenting. There ain't any process to follow which will be absolutely correct.
Psychology teaches you about child rearing and behaviors but it is not the guaranteed or only way of upbringing a child. Actually, there is no surety of what would work for your child. Anything that is said about Child Psychology and Parenting is standardized on a general population. Your child may or may not fall in that category.
Every child is unique in his own way. Apart from their heredity, the environment that they are raised in also has a great impact on their personality and the way they would perceive the world.
Giving the right environment, for them to grow as responsible adults is your duty as parents, but stressing constantly about giving your best or fretting about making mistakes would only lead you to stress and make you irritable too. The frustration of not being a good parent (Self acclaimed) would do more bad than good to your child.
It is okay to make mistakes, actually quite normal. But the key point is to take positive aspects of your mistakes and learn to improvise them.
It is okay to be confused, you are learning to do something you never did.
Parenting can be an easy and memorable experience if you grow with your child, learn and go ahead with life, instead of focusing on your mistakes and regretting them later.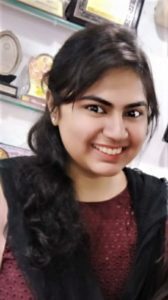 Alvira Diwan
Masters in Clinical Psychology
PsychWorks Clinic
If you have any concerns or questions as parents, leave your comments below & Alvira Diwan will get back to you!