The Perfectly Organised Laundry Area – H&S Homes & Gardens
How To Get The Perfectly Organised Laundry Area That Is Not Only Functional But Also Looks Attractive!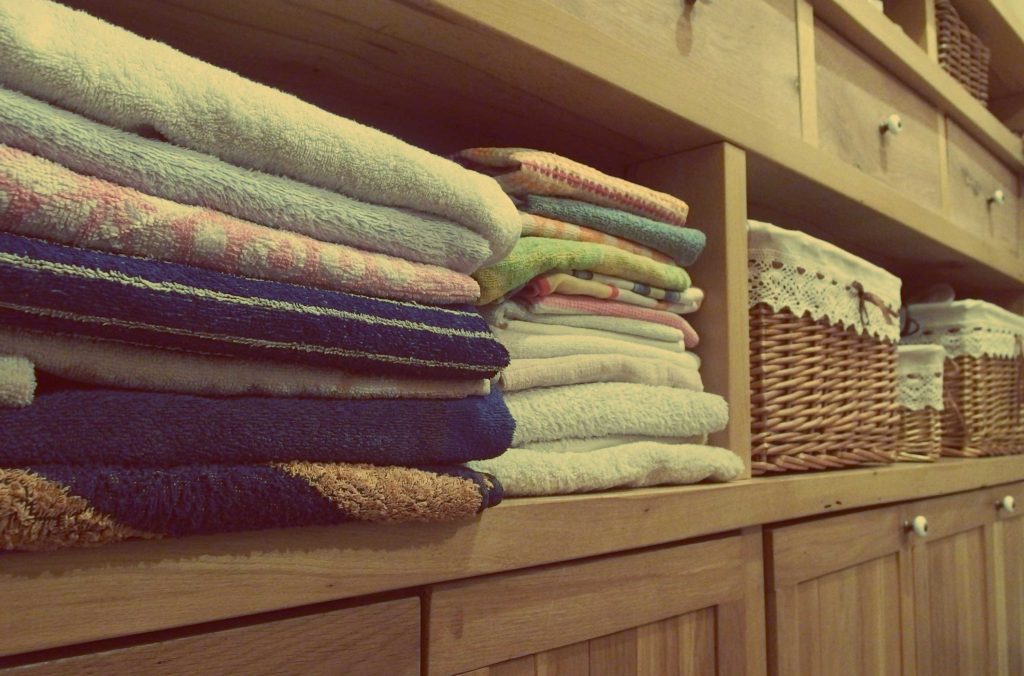 The laundry area or laundry room is thought to be the dirtiest place in the house where the daily mundane chores are carried out & for this reason the laundry room or area is always neglected. Read this article to find out how you can have a perfect laundry room where doing the laundry can actually be a fun task!
1. Perfect Pick For Your Laundry!
When planning your laundry room or area begin with choosing the right place for it! Big houses usually have their default laundry area or rooms in the basement to cut down the noise, humidity etc. whilst apartments that have balconies usually have their laundry area outside for the same reasons. However this doesn't have to be the norm, you can always opt for a room to be converted and designed to be your laundry room, just make sure the walls are sound proof and the appliances you pick have extra insulation to cut down on the noise.
 2. Spice It Up!
Once you have picked your spot for the laundry room now it's time to spice it up and add an element of fun be it in the form of vibrancy through colour & pattern whilst still keeping it functional. This can be achieved by selecting a theme for your laundry room as well as installing clever storage, workspaces as well as accessorising it.
3. Creative, Smart & Organised Laundry Space
Get creative & utilise the space in your laundry room for e.g. you can add a slim storage countertop over the washer & dryer if you have selected one where the washer & dryer open from the front rather than the top. This countertop can be used for laundry items. You can use 2 fancy laundry baskets to separate the whites from the colours which are useful as well as attractive. Similarly, label a box for pegs and you can also have a transparent plastic container for your detergents. These tips can help keep your place stylish & organised.
4. Clean!! Not Just Your Dirty Laundry!
A clean laundry room can be spic & span and fragrant with the scent of fresh clothes. Cleaning the laundry area or room is thus imperative. Make sure you sweep & mop the room as well as once in a while clean the appliances in the room to achieve a spotless laundry room.