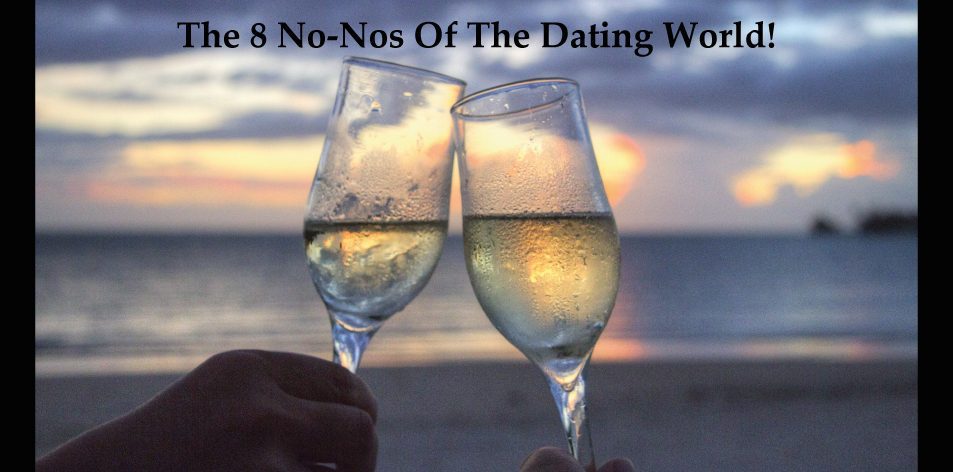 The 8 No-Nos Of The Dating World! – H&S Love Affair
8 Things To Avoid Doing Whilst Dating
So last year wasn't your year as you had no luck whilst dating, however, it's a new year, and believe you me, there is plenty of fish out there! Remember dating is just a romantic pathway to finding that right person but many a time you may not end up finding what you are looking for and that's okay. It's however, important to be open, have no reservations whatsoever, before stepping into the dating world, in order to avoid disappointments. So are you looking for your Mr. or Mrs. Right? If you really want to find the right person then it's time to bring on your A-game and leave aside all your fears! For a good dating experience, not just for you but also for your date, it's important to have some decent ground rules. Below is a list of things one shouldn't do whilst dating!
Here's a list of 8 things you shouldn't do whilst dating:
Never Disappear- Act like a grown-up, yes you went on your first date and you may not like this person, let your date know it's not working for you. The worst thing anyone can do is disappear on someone, leaving the other in a limbo! Be polite and have some decency to end it politely!
Don't Judge A Book By Its Cover- So yes even though chemistry is important, it shouldn't be the only thing on your mind. We tend to have a habit of judging people based on their looks. To avoid doing this always think about how you would want someone to see you & always go in with a positive attitude that he/she is a beautiful human inside/out.
Stop Playing The Waiting Game- You want to date someone then just ask them out! There's no point in waiting to ask someone out, this way you end up losing your date for good. If you think he/she is the person you want to get to know better, then just ask them out, don't wait for the other person to ask you out first!
Don't Be Late- So you have a date, it doesn't matter if it's your first date or your second date please be on time! There's nothing more annoying than the feeling 'am I being stood-up?' It's not a good thing to keep your partner pondering, so please have the decency to show up on time.
Stop Having Expectations- Dating is just an experience and like any other life experience, it can be good or bad. Go with an open mind, and if it turns out great, well & good, and if it doesn't, remember it's not the end of the world!
Multiple Dating Is A Huge 'No-No'- If you spend too much time dating too many people around the same time, it can get very taxing and confusing. Stick to dating one at a time because this way you don't lose out on dating the right person. By dating too many people, you may end up not giving time to the right person. Yes, some people want to keep their options open, but just remember, quality over quantity is what counts!
Responding Back Too Quickly Or Too Slowly?- Whether it's replying back to a text message or calling back, it's important to maintain a flow in the relationship. Too quick a response and you may end up looking like a desperate, too slow and you may end up getting blocked. Be natural. If there's a message you have received don't take too long, but have the decency to respond back when you can to let them know you care!
Stalking Whilst Dating- A Complete Turn-off!- Yes, it can be very tempting to go through someone's social media profile but remember, it's actually an unhealthy habit because you tend to form your own perception based on their posts etc. The best way to get to know someone is to ask them what you want to know, rather than stalking them and making your own conclusions.
Do you need relationship advice? Ask your questions & our expert will get back!