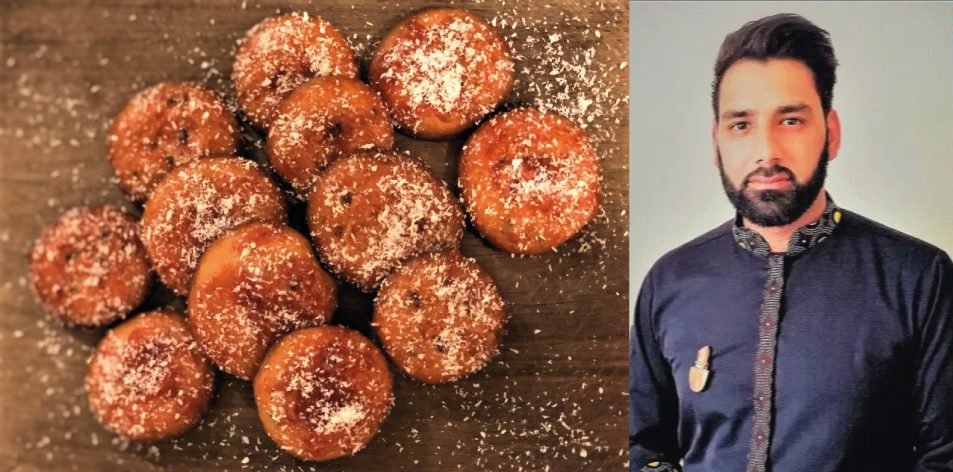 Strawberry Cookies By Chef Khan
Eat To Live, Live To Eat, With Chef Khan

Craving some cookies are we? Chef Khan's scrumptious Strawberry Cookies will satisfy your cookie cravings! Try these delicious, easy to make cookies and do share this recipe with all your friends and family! You can leave a comment below to let us know how much you loved this recipe!
STRAWBERRY COOKIES

STRAWBERRY COOKIES RECIPE
INGREDIENTS
¾ cup butter
½ cup white sugar
1 egg
1 ¾ cup all purpose flour
1 teaspoon vanilla essence
1 teaspoon baking powder
1 tablespoon milk
½ cup strawberry jam for dough
¼ cup desiccated coconut powder
½ cup strawberry jam for garnish
METHOD
STEP 1
Preheat the oven to 190 degrees Celsius. In a bowl beat the butter and sugar together until it looks creamy then add all other ingredients and fold well until all the mixture is mixed well.
STEP 2
Grease your tray and make round balls of the mixture and place them on the tray then bake these for around 12-15 minutes. Let it cool for some time.
STEP 3
With a brush apply some jam on the cookie and dust with coconut after.