Rhino Charge 2018- Let's Support Team 56 Together!
Rhino Charge 2018
Be Part Of The Big Solution
Kenya is home to some of the world's most spectacular and endangered flora and fauna. This isn't news to anyone, we all talk about how lucky we are to live in Kenya or visit it but we don't spend enough time or energy doing much to ensure she remains protected – as recent as 2 months ago the world said goodbye to "Sudan", the world's last male northern white Rhino.
Poaching, deforestation, greed and corruption have all been contributing factors towards the destruction of Kenya's endangered species and their homes, but we know this – we need to do more to stop it from getting to the point of no return.
For as little as KES 2,000 you can be part of the drive for a positive change. Just by sacrificing your next few glasses of wine or beers, you may actually save an entire species or help towards building and maintaining infrastructure that will protect their habitat for generations to come.
This year Team 56 – "Big Foot" will be taking part (in its 8th year) at the annual Rhino Charge and in doing so, each team member has individually committed to raise money for the Rhino Ark, a charitable trust that has made great strides in conservation and has been significantly supported by the annual Rhino Charge event.
What is the Rhino Charge? Simply put, it's is an incredible fund raising event organized by the Rhino Ark to raise money for its conservation projects, including the world renowned Aberdare Electric Fence Project.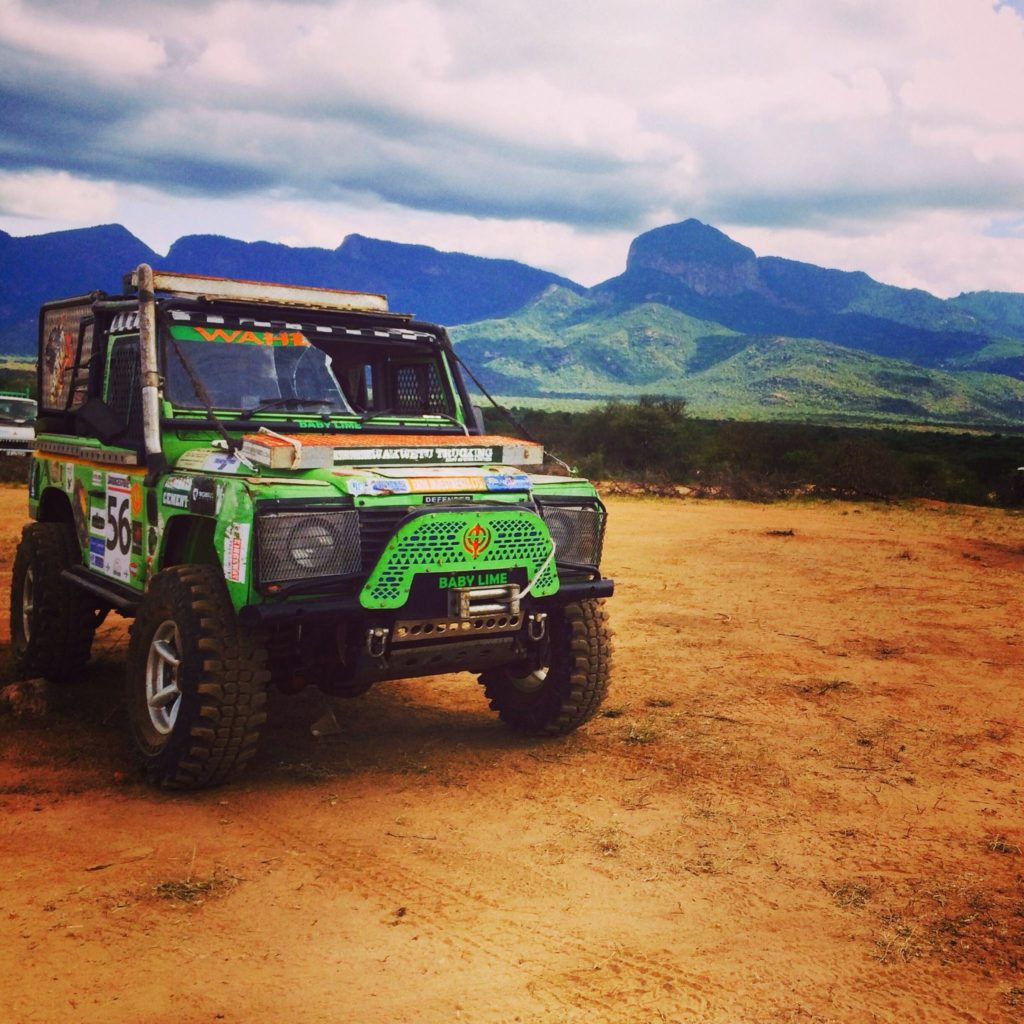 "Be part of the big solution. Take a pledge in safeguarding our environment and looking after mother earth. Make your stand and let your voice be heard as we say no to environmental degradation and degeneration of our ecosystem. Be part of the movement for change."
Please get in touch with us and make your pledge, support our team – Team 56 – this year the team will comprise of a majority of first timers. Like all 'newbies' their role will be to run through the wild forest, bush and rough terrain for approximately 20km, scouting a route for their vehicle.
The team has so far hosted two successful fund raising events, a go-karting competition at the TGRV circuit (Rift Valley) and most recently a 'Beer Pong' event. They still need your support as they strive to hit their target of KES 1.5 million shillings.
Contact Haanee Khan
You can reach Haanee Khan, one of team 56's runners:
Email Us Now: [email protected]
Visit The Rhino Charge Website
If you'd like to sponsor the team, they don't have much time left as they will be submitting their collections on 28th May 2018.
On behalf of Team 56, we thank you on behalf of all the elephants, the rhinos, the ecosystem and all good things Kenya's garden has to offer.