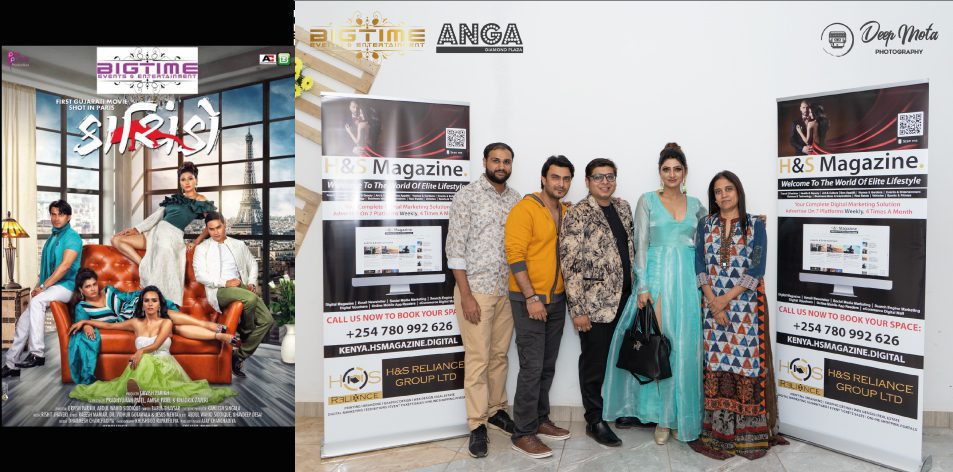 Recap Of The Movie Premier Of "KACHINDO"

KACHINDO
Kachindo the first Gujrati Movie Shot in Paris had it's premiere on 13th April at the Anga Cinema at Diamond Plaza. There was a fun-filled fashion show & food before the premiere. A lot of people attended the premiere and overall was a successful event run by Big Time Events & Entertainment. If you too want to get mesmerized by this suspense thriller then don't forget to watch it at Diamond Plaza.
Below is a gallery of images with the some of the stars from the movie!
ANGA IMAX CINEMAS
ANGA DIAMOND
DIAMOND PLAZA II, NAIROBI KENYA
KACHINDO 2D
Friday, 19th April:

07:30AM,12:10PM,07:30PM.


Saturday, 20th April:

12:00PM.


Sunday, 21st April:

09:40AM,07:55PM.


Monday, 22nd April:

01:00PM,06:10PM.


Tuesday, 23rd April:

08:40PM.


Wednesday, 24th April:

10:00AM.


Thursday, 25th April:

08:40PM.

Gallery