Pre-order Your Valentine's Day Bouquets From J.K. Florists!
J.K. Florists
Your One-Stop Floral Shop For Gifts, Events & Decor
Pre-Order Your Valentine's Day Bouquets & Surprise Your Valentine With Roses, This Valentine's Day!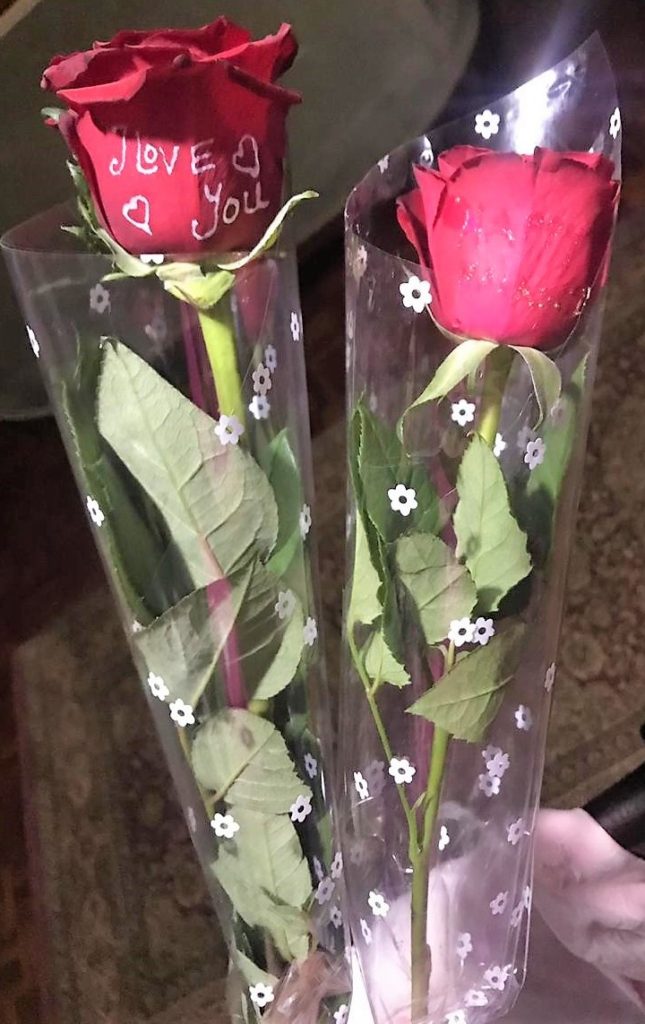 14th of Feb is the day we celebrate love, and red roses have been the traditional gift for Valentine's Day. Red roses symbolize love, romance & devotion. So hurry & pre-order your Valentine's Day bouquets from J.K. Florists, & get ready to surprise your Valentine with the classic red roses. Check out the beautiful red roses in the gallery below.
Price in Kes:
300/- per rose (with your personalized message in gold)
200/- for a plain rose
1500/- for a dozen
2500/- for 2 dozen
All Occasion Florists
We specialize in the following:
Weddings Bouquets │ Parties │ Arrangements │ Hall Decorations │ Fresh Flowers │ Dry Flowers
Rose Bouquets, Hand Painted Roses & Gift Hamper Samples Are Displayed In The Gallery:
buy your loved one a special bouquet of Valentine's flowers from Amani Plaza. These bouquets are amazing with vibrant flowers.
from roses to carnations, to lilies, get your bouquet custom made by the florists. you don't have to use roses only, tiger lilies or even orchids are beautiful flowers to express love. Love comes in different colours not just red but pink, violet whatever colour your lover loves.
Location:
Bouquets come in various sizes, small or big depends on what you want.
Follow Us On

Looking For The Perfect Gift This Valentine's? 
Contact Mr. Asif Chaudhary: