Olive Oil-The Liquid Gold: An Essential Beauty Ingredient By Dipali Shah
OLIVE OIL- THE LIQUID GOLD
Olive oil with a few drops of Lavender… mmmmmmm… this has got to be my favourite face and body moisturiser! It penetrates deep down into the skin to provide you with a long lasting shield of moisture & keeps your skin smooth and supple.
Did you know in the Ancient world Olive Oil was known as LIQUID GOLD?
This is why…
Diminishes dark circles
Hydrates the skin
Prevents skin ageing
Tightens the skin
Treats acne and pimples
Heals Psoriasis
Make up remover
Acts as a sunscreen
Suntan removing agent
Lip balm
What I do is I pour some olive oil into a bottle and add a few drops of Lavender oil to give it a nice scent (optional of course)
The way i love to use it…
After showering, when the skin is a little damp I smother this liquid gold all over my body and face and massage it in.
Use it as part of your daily regime instead of buying off-the-shelf body lotions.
Look after your body naturally and feel beautiful 24/7 & get that:
Instant glow..
Smooth skin..
Shimmer..
Relaxed feeling..
Benefits Of Using Liquid Gold
The benefits of olive oil are not just limited to enhancing your beauty.. you can also include this in your diet too.
Why?
It helps prevent diabetes
It helps prevent breast cancer
It helps prevent Alzheimer's
It treats depression
It strengthens your bones
It aids in weight loss
It controls cholesterol
It relieves constipation
It helps eliminate kidney stones
It helps prevent strokes
Olive oil.. the.. LIQUID GOLD .. is definitely an essential for one & all!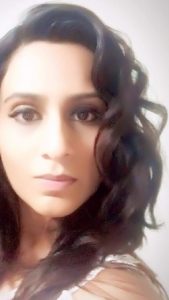 Contact Dipali