New Year, New You! – Positive Reflection Of The Week
New Year, New You: A Guide To Making The New Year, Your Best Year Ever! – By Alvira Diwan
This new year don't just take a resolution for a year but a lifetime. Instead of developing a habit, attempt thinking about the habits you wish to change and also focus on changing your perception as a whole!
The past year has indeed been a roller coaster ride literally. We have been through some life-changing occasions, dealing with major losses and experienced adversity like never before. The only thing that kept us going was the wish of a promising future and the hope of a better tomorrow.
While you may have many personal goals, strive to be an optimistic person this year. Practice positivity and try to look at what is good in the unfavourable aspects of life.
Your attitude is your choice, no one and nothing can change it unless you want to. Don't let negativity empower you. If you fill your mind with negativity, you should not be surprised when you experience a negative outlook on life. Be very careful about the type of people you surround yourself with, the kind of news, music, books, movies, and opinions you fill your mind with.
No matter who you are, what you do, or how you think, life will toss negative situations at you. A positive attitude will enable you to recognize that you have the power to turn those obstacles into opportunities. By staying positive, good things will eventually come your way.
Start every day on a positive note!
Create a ritual in which you begin each day with something uplifting and positive.  Here are a few ideas:
Tell yourself that it's going to be a great day or use any other positive affirmation.
Listen to a happy and positive song or playlist.
Do something you love!
Share some positivity by giving a compliment or doing something nice for someone. It could just be something as simple as a lively greeting or a wonderful smile.
Practice kindness and gratitude. The more you spread happiness the more Blissful life would be.
Remember that positive thinking is not about denying the negativity in life but about accepting the situation and working towards changing it or being affirmative about you being in control of your behaviour.
"Things have a way of working themselves out if we just remain positive." – Lou Holtz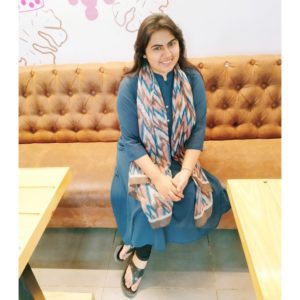 Alvira Diwan
Masters in Clinical Psychology
PsychWorks Clinic