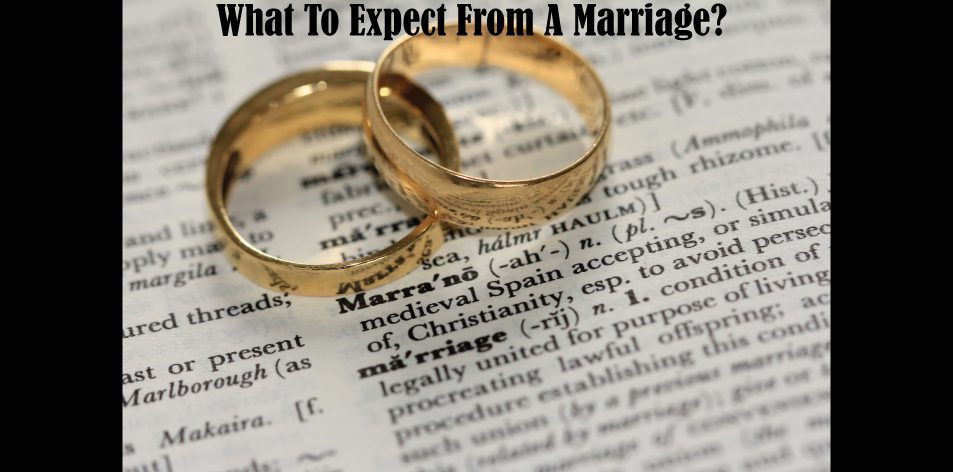 Marital Expectations- H&S Love Affair
What Are The Realistic Marital Expectations?
Marriage is a union of two people in love. However, couples have very unrealistic marital expectations. They believe it's just an extension of the dating period when in reality it's not. When two people get into this union, it's really a life long commitment with a lot of give-and-take, patience, ups and downs, respect, tolerance, good communication especially listening skills, sharing, honesty (just to mention a few). It's not going to be all rosy as you may have noticed in the movies or novels. Reality check- it's two very different individuals getting together!
4 Things To Expect From Your Marriage: 
1. Challenges- Yes! Of course, you are going to be faced with a lot of challenges! You will need to learn to live together in harmony and face every challenge together. Remember when you were dating you were not compelled to do anything you didn't like and could walk away any time, however, once you've tied the knot, there's no exit! Just to remind you, you have taken vows to be together through thick and thin!
2. Sex-less Nights- What?? did you think that being married meant great sex for the rest of your life! Seriously? Get ready for some No-Sex nights! An average couple has sex approximately 100 times a year & if you do the math you will realize that's like approximately 8 times a month. After all, it's not all about the sex people!
3. Apologies All The Way- Once married it's a complete game-changer. There will be lots of mistakes, but the good thing is there will be lots of apologies too & whether it's something small or big, you both are going to learn to apologise as well as practice forgiveness. Be prepared!
4. Arguments & Conflicts- Remember two very different people are getting together and there's no escape to the arguments and conflicts. It's unavoidable and very real! Whether it's because there's no getting along with the in-laws or due to financial constraints whatever the reason get ready as all this a part of the marriage contract!
Do you need relationship advice? Ask your questions & our expert will get back!