Maili Saba Camp- A Sanctuary Of Tranquillity
Maili Saba Camp

Maili Saba Camp is a sanctuary of tranquillity and conviviality that rejects the rigidity of modern life. Tucked away on the edge of the magnificent, dormant, Menengai Crater, it accommodates only twenty pampered guests at a time. It embraces a warm casual atmosphere within African Simplicity.
Whether you will visit us on your way to the Northern/Western frontier, or come for a weekend out, you will leave refreshed and inspired by nature just twenty minutes from Nakuru National Park.Maili Saba Camp offers a more comfortable, relaxing and secure environment where we do our level best to suit your every need. If you are looking for gourmet cooking, a relaxed atmosphere and excellent yet non-intrusive service, Maili Saba Camp is the place to go for.
Activities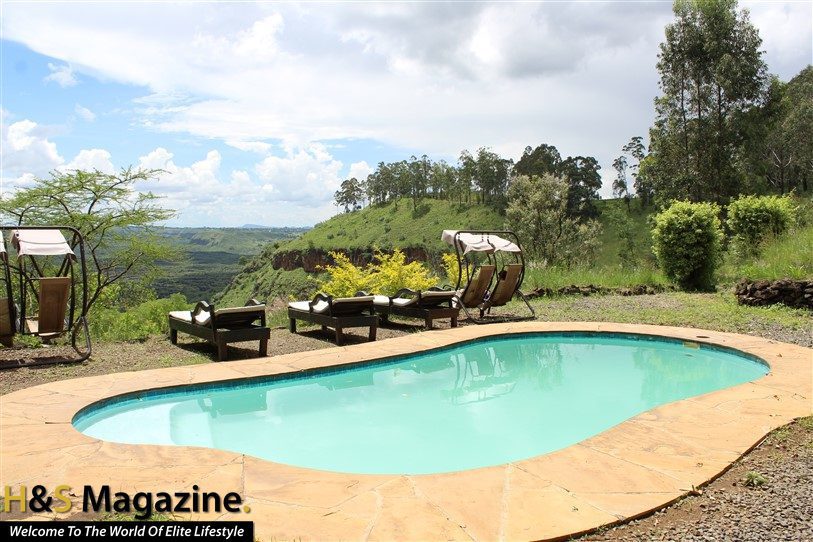 -Swimming Pool – Guide nature walks – Massage Services -20 minutes drive to the main gate of Lake Nakuru National Park – Nature walks down the Menengai Crater and game drives can be organised from Maili Saba Camp – Each Banda has an uninterrupted view of the magnificent menengai Crater.
Accommodation
-5 twin -bed Bandas – 5 double-bed Bandas of which three have attached children's room – family cottage accommodating up to 6 guests in a master bedroom, with en-suite bathroom and two twin shared bathroom facilities, a large living room, and terraces.
Cuisine
We serve gourmet style food and have a fully stocked bar. Since we love to go the extra mile, self-catering doesn't fit in our concept.
Electricity and power supply
Maili Saba is connected to the main power grid