JD's Strawberry Margarita By Sunny ?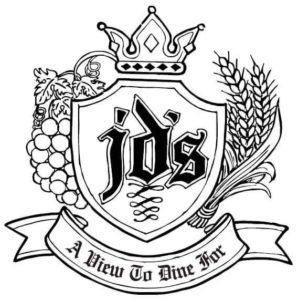 ? Strawberry Margarita?
Sunny's Strawberry Margarita – A sensational cocktail! This drink is sure to blow your senses away!
INGREDIENTS
2 shots of good tequila
1 shot tripple sec
Juice of 3 limes freshly squeezed
Pinch of salt
1/2 cup fresh strawberries cleaned with tops removed
1/2 cup ice
Optional- 1 shot simple syrup
METHOD
Blend all the above together & serve in a margarita glass with a salt fringe!
Tip- How to salt fringe- in a shallow bowl or plate add some lemon juice and dip the rim of the glass in it; alternatively you can use a lemon wedge and lightly dab & moisten the rim. Then in a plate of salt evenly dip the rim! Voila, you have mastered the skill of Salt Fringing!!
JD's Bar & Grill