JD's ?Flaming Lamborghini By Sunny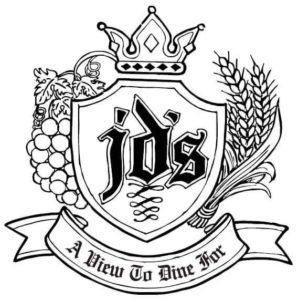 ?Flaming Lamborghini?
JD's Flaming Lamborghini is Sunny's signature drink! Sunny has shared the ingredients & has tried to make the complex steps easy to follow, to replicate this mind-blowing drink! Try at your own risk ?!
INGREDIENTS
1 shot Kahlúa
1 shot Baileys
1 shot Bacardi
1 shot Blue Curaçao
1 shot Sambuca
METHOD
 STEP 1
Layer Baileys over Kahlúa.
STEP 2
Place a tong over the martini glass then place a tall glass on top (to create a tower and achieve mind blowing visual effects).
STEP 3
Pour from top a shot of Bacardi and Blue Curaçao and then ignite the Sambuca & pour over carefully!!
Don't drink and drive. It should be a night to remember. Note: cocktails mask the potency of the alcohol contents! Try this recipe with caution at your own risk!!
Drop By JD's & Try Their Original Flaming Lamborghini!!
JD's Bar & Grill