Express Your Love This Valentine's With J.K. Florists
J.K. Florists
Your One-Stop Floral Shop For Gifts, Events & Decor
This Valentine's Day, Express Your Love With Something Special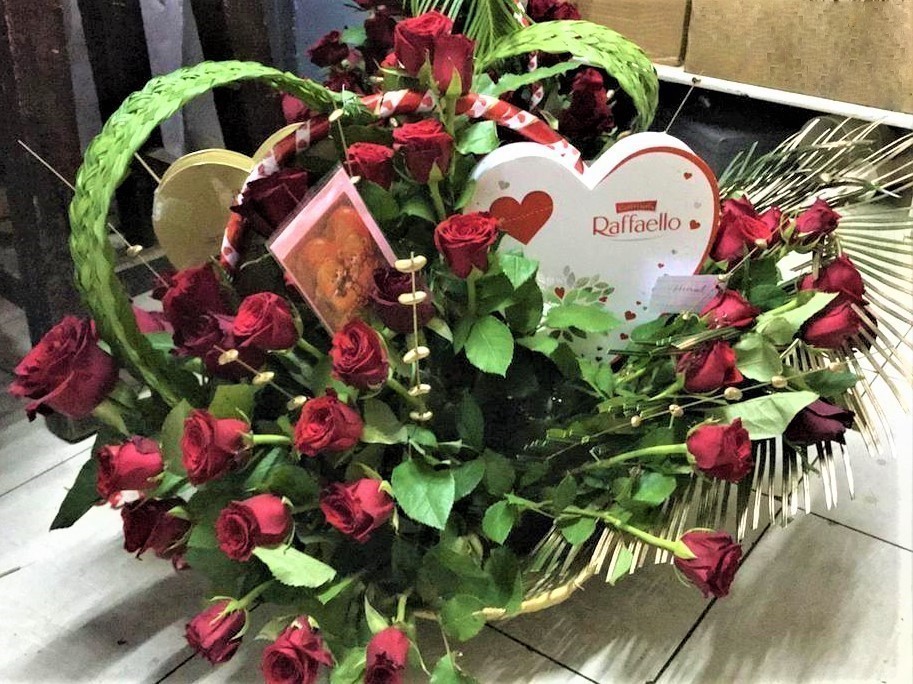 Valentine's Day is not too far and there is no better way to express your love than with a perfect Valentine's gift be it a rose or a customized bouquet! So make sure you buy your loved ones a customized something be it a rose or a bouquet from J.K. Florists to show them how much you care! Check out the beautiful floral bouquets, hand painted roses and hampers created by the experts in the gallery below.
All Occasion Florists
We specialise in the following:
Weddings Bouquets │ Parties │ Arrangements │ Hall Decorations │ Fresh Flowers │ Dry Flowers
Valentine's Bouquets, Hand Painted Roses & Gift Hamper Samples Are Displayed In The Gallery:
buy your loved one a special bouquet of Valentine's flowers from Amani Plaza. These bouquets are amazing with vibrant flowers.
from roses to carnations, to lilies, get your bouquet custom made by the florists. you don't have to use roses only, tiger lilies or even orchids are beautiful flowers to express love. Love comes in different colours not just red but pink, violet whatever colour your lover loves.
Location:
Bouquets come in various sizes, small or big depends on what you want.
Follow Us On

Looking For The Perfect Gift This Valentine's? 
Contact Mr. Asif Chaudhary: