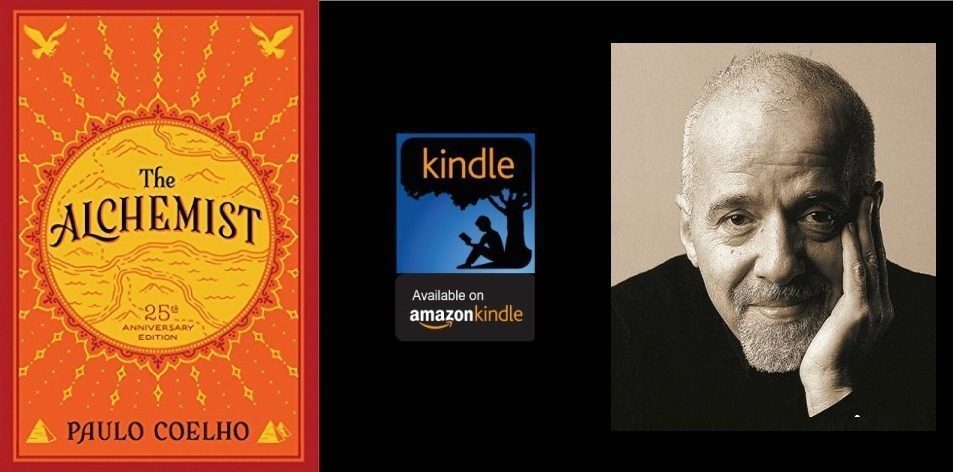 Amazon Kindle- H&S Magazine's Recommended Book Of The Week- Paulo Coelho – The Alchemist
H&S Magazine's Recommended Book Of The Week
Paulo Coelho
The Alchemist Kindle Edition
Synopsis- Amazon.com Review
Paulo Coelho – The Alchemist
A special 25th anniversary edition of the extraordinary international bestseller, including a new Foreword by Paulo Coelho.
Combining magic, mysticism, wisdom and wonder into an inspiring tale of self-discovery, The Alchemist has become a modern classic, selling millions of copies around the world and transforming the lives of countless readers across generations.
Paulo Coelho's masterpiece tells the mystical story of Santiago, an Andalusian shepherd boy who yearns to travel in search of a worldly treasure. His quest will lead him to riches far different—and far more satisfying—than he ever imagined. Santiago's journey teaches us about the essential wisdom of listening to our hearts, of recognizing opportunity and learning to read the omens strewn along life's path, and, most importantly, to follow our dreams.
About The Author
Paulo Coelho
Paulo Coelho is the author of "The Alchemist", he was born in 1947 in the city of Rio de Janeiro, Brazil. Being the author of 30 books that have sold over 320 million copies in 170 countries, he has become one of the most widely read authors in the world today. Paulo Coelho has been a United Nations Messenger of Peace since 2007 and this has allowed him to continue to promote intercultural dialogue and to focus on the needs of children. He is a member of the Brazilian Academy of Letters and the recipient of over 115 awards and honours, including the Hans Christian Andersen Award, the Grinzane Cavour Book Award and the Chevalier de l'Ordre National de la Légion d'Honneur, to name a few.
Other titles include "The Pilgrimage", "Brida", "The Supreme Gift", "The Valkyries", "By the River Piedra I Sat Down and Wept", "Maktub", "The Fifth Mountain", "Manual of the Warrior of Light", "Veronika Decides to Die", "The Devil and Miss Prym", "Stories for Parents, Children and Grandchildren", "Eleven Minutes", "The Zahir", "Like the Flowing River", "The Witch of Portobello", "The Winner Stands Alone", "Aleph", "Manuscript Found in Accra", "Adultery", "The Spy", "Hippie". Also "Journey" guided journal.
The Story Paulo Coelho Never Shared Until Now | SuperSoul Sunday | Oprah Winfrey Network
Follow The Link Below To Purchase "Paulo Coelho – The Alchemist Kindle Edition"
Download The Kindle App On All Devices- Android, Apple & PC