Adopt, Don't Shop: These Fur Babies Need A Home!
Adopt, Don't Shop: Zora, Robin, Morty, Spice & Benin Are Looking For Their Furever Homes!
These rescued kitties need a loving furever home! They are all cute with unique personalities but most of all they make the best companion! So if you're looking to get a pet, here's your chance to give one of these fur babies a home they're in need of!! Help us by adopting a fur baby so we can help rescue many more!
Meet Zora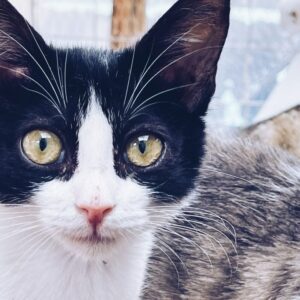 This cutie is feisty, outgoing and extremely loving. She is vaccinated and dewormed and is now ready for her furever home!
Meet Robin
This handsome boy is about a year old. He came to his temporary foster home 3 months ago. He is a quiet and calm kitty would do great with a loving family!
Meet Morty

This gorgeous girl is a year old. She is vaccinated and dewormed. She loves her space and likes playing by herself. She was found in an abandoned house in Parklands and was sickly and scared. During her stay at her temporary foster home, she has done well and has bloomed into a lovely fluffy girl. She doesn't shed much & would be ideal for a one cat household that doesn't mind her not being a lap cat!
Meet Spice

This 8 months old boy is vaccinated and dewormed. He came to his current foster home when he was only a week old. He had been dumped in a filthy dumpsite in Komarock together with his two sisters. A mama Kitty, Chai adopted them and nursed them into healthy teenage kittens. He loves play time and enjoys the company of his agemates. This bubba would be a purrfect addition to your home!
Meet Benin
This 8 month old boy is Fully vaccinated, de-wormed and neutered. He is a playful, loving cat and he loves being cuddled. He came to his foster home when he was only a month old kitten, with his mom and four siblings. They had been rescued from Nyumbani Children's home. If you love cuddles then this is the purrfect cat for you!
Fill Out The Form Below If You Are Interested In Having A Furry Friend:
Adopt A Fur Baby!
Adopting A Fur Baby means adding a new family member to your family, and they require tender loving care...