5 Best Reading Nook Ideas – H&S Homes & Gardens
5 Reading Nook Ideas You Are Certain To Fall In Love With!
Are you a bookworm? Wouldn't you love the idea of disappearing in a peaceful reading nook, where no one can get between you and your book? If your answers to both questions was a 'YES!!' then keep reading this section as we reveal to you the top 5 cozy reading corners you can have within your home! When planning your reading corner just make sure you have adequate lighting.
Check out our brilliant ideas for a perfect reading nook!
1. Old & Rustic!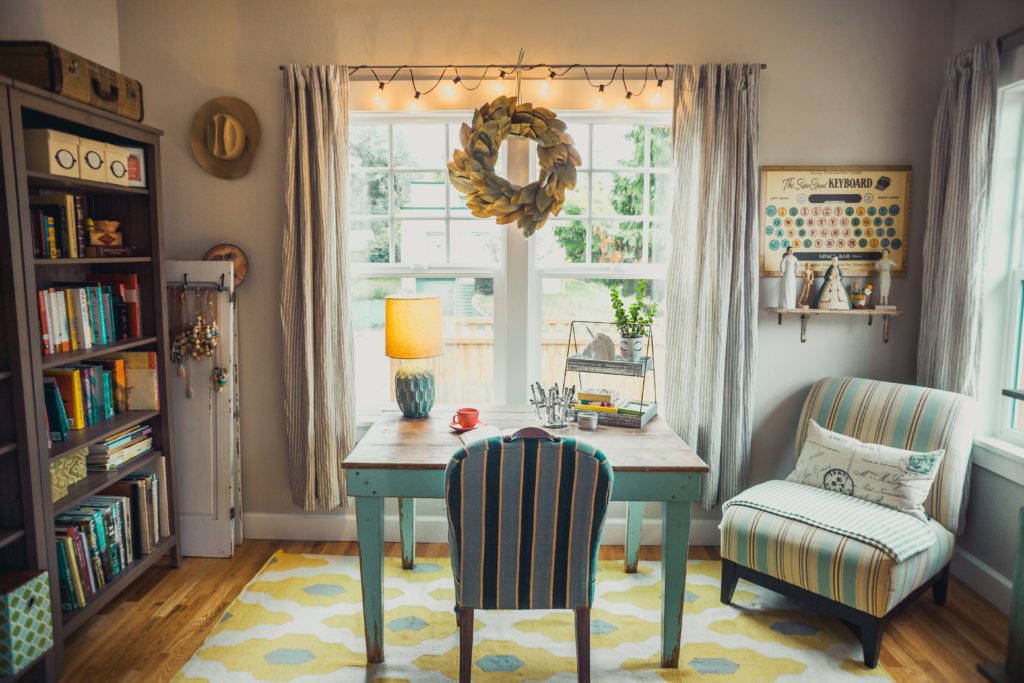 This particular look is gorgeous if you are an old free soul who loves to read! You can have a theme for your work station and can get a matching comfy chair where you can relax & read your favourite classic while sipping on a cuppa coffee!
2. The Nature Lover –
If you are a nature lover who loves to listen to the sweet songs of the birds, humming of the bees and love to feel the cool breeze on your skin under natural sunlight whilst reading, then this one's the perfect reading spot for you! All you require is to pick a comfortable, waterproof chair with some throw pillows or cushions that you can place in your veranda or balcony!
3. The Creative Mind-

For all those who are creative & love art can use their imagination to create a beautiful reading place! To achieve a similar feel & look as above, you need to think wood & only wood all the way!! For sitting you need to pick a wooden 2 seater on which you can place some decorative cushions to make it look appealing. You can use a plank for a bookshelf, some old crates to place your decorative pieces & some wooden branches to create a wall hanging. Get creative!!
4. Under The Stairs-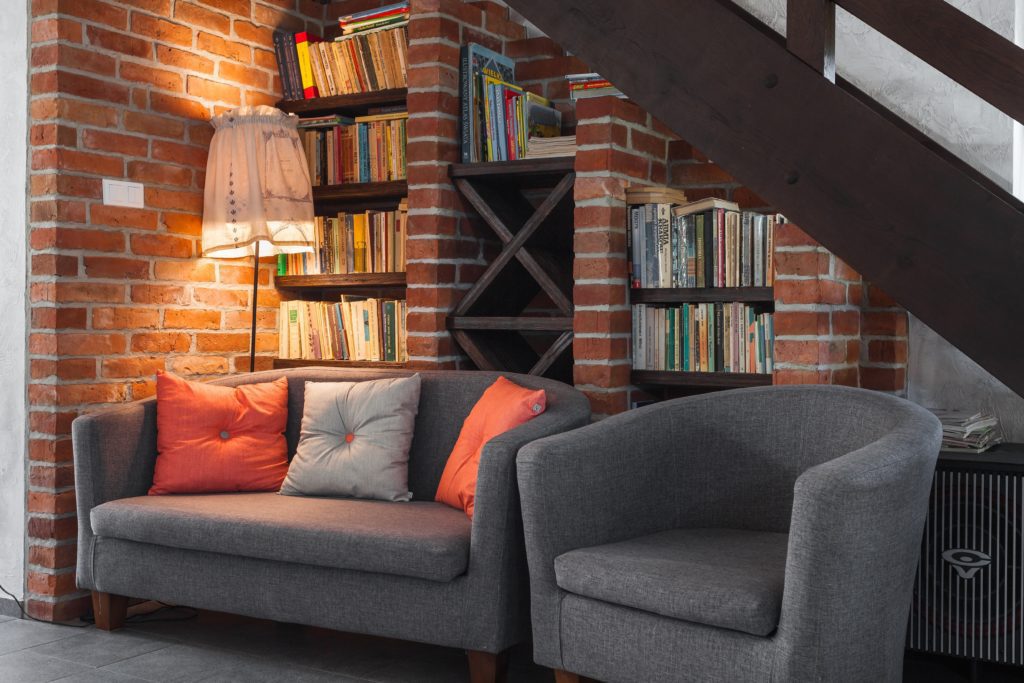 If you have stairs in your house & a lot of space under the staircase then you can create your perfect reading nook! Depending on the amount of space you can even have book shelves in the wall behind the sofas where you can place your favourite books!
5. The Contemporary Corner-

If you love modern spaces then you will fall in love with this sleek, yet cozy reading nook! Make sure you have a tall, flexible lamp that can be adjusted for perfect lighting, while you sit & read in your favourite reading corner! Throw in a nice fluffy rug under the table & some plants to beautify your space!