11 Tips To Make Your Home Sparkle This Christmas – H&S Homes & Gardens
Make Your Home Sparkle This Christmas Using Our Amazing Tips!
Just a few days before Christmas and if you're home isn't already sparkling here are 11 tips you can use to make your home sparkle this Christmas! After all, Christmas is a festive season so why not decorate your home & get into the Christmassy mood!
1. Decorate Your Main Door-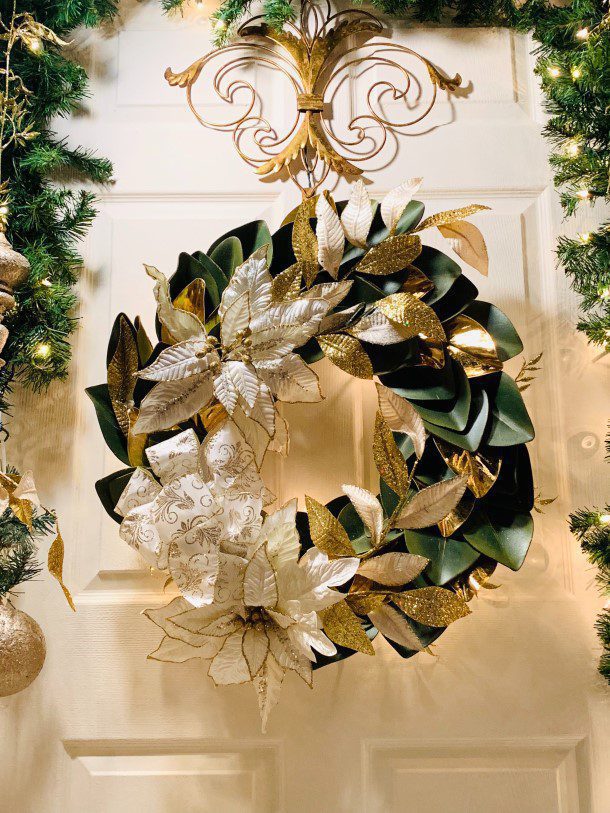 Let everyone know it's Christmas! Decorate your main door by hanging a Christmas wreath, as this signifies growth & everlasting life! You don't have to necessarily opt for red & green, you can even opt for white, gold and green as it's subtle yet elegant looking! This is not only the first thing people see as they enter your home, but also sets them into the Christmas spirit right away!
2. Decorate The Christmas Tree With Memories-
This Christmas decorate your Christmas tree using some precious memories by hanging photographs of you and your loved ones with the help of baby pegs or paper clips. So why not add a personal touch to your Christmas tree? After all, Christmas isn't complete without family and your loved ones.
3. D.I.Y. Christmas Tree-
Apart from the traditional Christmas tree, you can even make your own using branches and string to hang them. If you have a plain boring wall this will really make your wall stand out. You can then decorate it however you desire!
4. Wrap The Gifts-
We all know Christmas is not complete without gifts. This year try to be creative & personalise your gifts. You can even use recycled paper to wrap your gifts for example. Try to incorporate red and green; the colours of Christmas, to make your gifts stand out. You can also use these gifts to decorate the floor around the Christmas tree. This will make the whole area stand out. Tip: If you don't have too many gifts to give away, you can use empty boxes to achieve the same effect.
5. Decorate Your Mirror-
You can use stickers for glass to stick on your mirror, try use snowflakes or snowmen, for example, to make your mirror stand out. Alternatively, if you have a large mirror, place a Christmas tree in such a way that it can reflect off the mirror. You don't need to do anything else, as your mirror will be lit up!
6. Use A Whiteboard-
If you have a whiteboard you can utilise this perfectly for Christmas. You can hang it in your living room above your fireplace for example and use it as a part of the Christmas decor. Write cute Christmas messages such as 'Believing in the magic of Christmas' for your loved ones. If you have kids you can get them involved too as it can be a fun build-up Christmas activity!
7. Christmas Isn't Complete Without Candles!-
Candles and more candles, please! How can Christmas ever be complete without candles? You can use glitter and candles and just these two can immediately brighten up your space, be it your bedroom or your living room. You can even use a little bit of greenery to give it a more natural and sophisticated look as candles and greenery are also a great Christmas decor combination. If you have kids and pets it's better to use battery operated LED tea light candles to avoid any mishaps over the festive season.
8. What's Christmas Without A Festive Throw Pillow?-
You can either make your own festive throw pillows, using old Christmassy sweaters or using stencils and D.I.Y videos to make for example a snowflake or a snowman on your throw pillow. With not a lot of work, a Christmassy Throw pillow can brighten the whole house up! If you have fur babies, you can even make this for them so they too get into the holiday spirit 😉
9. The Dining Table Can't Be Left Out!-
It's Christmas and you are definitely going to have a feast with friends and family & the dining table can't be left out! Decorate the table using candles, acorns or any other Christmassy decoration.
10. Add A Touch Of Gold!-
You can even use golden cutlery as this adds sparkle and splendour to your dining table, a perfect touch for Christmas! Gold eminently stands out and can make any boring dining table look spectacular!
11. Twinkle, Twinkle Floating Stars?!-
You can make your own out of cardboard or paper and paint them white, silver or gold or alternatively you can buy these and then using a piece of string, hang them in your bedroom, for example, to give your room a Christmas feel and look! Tip: For the floating effect opt for the fishing string as it's invisible.
Keep an eye out for this space as we bring to you interesting articles that will help you have a beautiful home & a beautiful garden!